June 22, 2009 by Simon · Leave a Comment
I'm facilitating a Live On Site Financial Advisor Coaching Practice Visit and here is the agenda
Agenda
SWOT
Vision, Purpose, Mission
Vision – 1 Year, 3 Years, 5 Years
Budget
Objectives, Strategies, Actions – 90 Day Goals
Delegation / Job Descriptions / Virtual Assistant / Review
Leadership / Decision / Time Management / Practice
Follow Up
Areas Of Business
Planning, Projects, Schedule
Administration
Computers / Systems
Financial
Marketing A – In House
Marketing B – Marketing Funnel
Marketing C – Associate Advisors
Office
Production ( Customer Service )
Products
Sales Process
Team Leadership / Harmony / Conflict Resolution
Training
June 18, 2009 by Simon · Leave a Comment
My 12 noon Tuesday, June 16th PT flight left on time from Comox, BC for Toronto via Calgary and it is now 5pm MT and my 4pm MT flight is leaving Calgary an hour late because the Calgary airport was shut down due to lightening.
We landed at 2:25 MT in Calgary and we sat on the tarmac for over an hour waiting for the lightening to pass.
Most people would see this as a problem and I see it as an opportunity to invest the time into the projects that I have been working on.
You have heard the Hebrew proverb; "Some people make things happen, some watch things happen, while others wonder what has happened".
Chris Barrow shared his belief about this as it relates to this economy;
10% make things happen
80% watch things happen
10% wonder what happened
Having said this, 90% of financial advisors are sitting on the sidelines waiting for something to happen.
I'm committed to dealing with the 10% of financial advisors that make things happen.
So having said this, 10% of financial advisors will get better and 90% of financial advisors risk disappearing and I shudder to think about the clients that they deal with.
I had an idea from 35,000 feet to increase our value proposition by including one to two live on site one day practice visits per year and increase our fee along with the value proposition.
I'm already flying across Canada back and forth and it will be easy to stop and do live on site one day practice visits with a select few of my clients along the way.
The increased monthly fee for my clients will be no more than $300.00 per month.
The live on site one day practice visits would coincide with the live financial advisor speaking dates that I offer.
I'm looking forward to developing the above in the Objectives, Strategies and Actions for July – December 2009.
Come to think of it, the live on site one day practice visits have been happening off and on for years and I do them when I am asked for them.
It is time that I formalize them.
Its 4pm ET in Toronto on Wednesday and I have three West Coast clients to do coaching calls for, then a late dinner and then off to bed for an early morning meeting with a COI in advance of speaking at Advocis Toronto and then pack and off to the airport for a 3pm ET flight home.
Friday brings a full day of one on one tele-coaching and I'm on the road on Saturday to do a live on site three day practice visit in Kelowna, BC.
February 5, 2009 by Simon · 2 Comments
I have February 25th open for complimentary coaching calls.
… Will you join me?
SOLD OUT
Do you…
| | |
| --- | --- |
| | Want to eliminate the fear that is sucking the life out of your business? |
| | Want to transform your life and your business? |
| | Want to eliminate the roadblocks to your success? |
| | Want to re-ignite your passion for business? |
| | Want to build your business plan for 2009? |
| | Want to set and achieve 90-day goals? |
| | Want to manage your time more effectively? |
| | Want to focus on making money and receiving referrals? |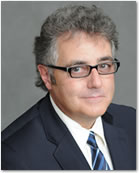 I'm Simon Reilly – I have built a profitable and thriving 6-figure financial advisor coaching business while having lots of fun along the way using the most innovative, personal and professional development systems that are available today.
I believe that, in just 8 weeks, I can help you kick-start the changes that will be necessary to set you on the path to achieving ALL of the above objectives.
When you follow the simple, yet effective system I lay out for you during our one-on-one phone appointments - you will breakthrough the roadblocks to your success.
In fact I believe in it so much I'm going to give you the first session for free.
During our time you'll discover how we can work together to meet and exceed your goals for 2009 and beyond.
Please contact Laura Reilly by February 17th to reserve your spot for your complimentary coaching call on February 25th
There are only 8 spots available and they will fill up fast.
So, if you're serious about making a change in your business and your life don't wait.
Reserve your spot today!
Phone: 1-877-248-6012 or… E-mail Us
Change doesn't fail because it is too early;
change fails because it is too late.
December 17, 2008 by Simon · 1 Comment
Welcome to the December 2008 edition of Clear Your Roadblocks To Success.
It's 9:30am, Sunday, December 14th and I've just had my breakfast after shoveling the snow off the driveway and it is still snowing. I'll go out again after I've finished this final newsletter of the year as the temperature for the week will be an unusual low of -10C° and a high of -3C° and I don't want the snow to freeze on the driveway.
I'm thinking of what to offer you as we approach a challenging 2009. The best two things that I believe I can offer you are:
1.) Don't create a vision, business plan and goals in 2009 … do it now in 2008 before the start of 2009!
2.) Give thanks for everything that you were given and for every result in 2008.
Create the time now and work on your vision, business plan and goals from December 22nd – 24th or December 29th – 31st.
Make a decision now to seize these days before 2009 seizes you like years gone by without a vision, business plan and goals.
Choose to make 2009 a year like no other year.
Create a holiday activity list of business and personal activity from December 22nd – January 4th that can include;